Top 50 Blogs by International Health Organizations
Written by admin at 08:00 am on 2nd June, 2011 Global Health, Health Policy
One of the most interesting career fields right now is international health. The idea that we can live in a world that is healthier for all is something that is becoming more attainable every day. You can be a part of the solution by becoming an expert in international health, or even by volunteering with different organizations. When you recognize that you can help with a problem, you become powerful.
The Internet provides you with the chance to connect with others, and learn of efforts being made right now in global health. All you have to do is look for the web sites and blogs of international health organizations. Governments, charities, religions and trusts are all working in the interest of public health. If you are interested, here are 50 great blogs by international health organizations:
Government Health Organizations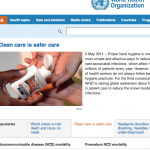 Many governments in the developed world have agencies designed to deal with global health issues. Also included in this section are those organizations, like the World Health Organization, that operate under the auspices of quasi-governmental organizations like the United Nations.
Organizations Devoted to International Health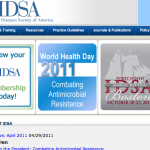 There area number of non-profit organizations that are interested in improving global health. Even some for-profit organizations are involved in addressing international health issues. These blogs can help you read more about efforts being made by workers around the world.
Faith-Based Global Health Organizations and Initiatives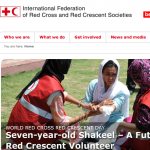 Religion can be a powerful motivator. There are some faith-based programs aimed at relieving global health issues. These international organizations reach across borders based on faith.
Institutes, Trusts and Foundations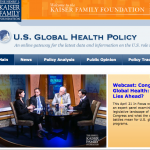 Some international health organizations come in the form of foundations, trusts and institutes. Some of these institutes are located at universities and colleges, and some of the foundations are concerned with providing information about what you can do to help. Many trusts are set up to fund global health initiatives.
Specific Issues Related to International Health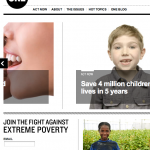 There are organizations set up to address specific issues related to international health. Such organizations might include those that focus on poverty, population growth and reproductive health. All of these items are related in some way to global health, and some of these specific issues, when addressed, can result in improved health outcomes around the world.
Tags: global health, health, health blogs, international health, public health
Let Your Friends Know: